Please be advised that the Transcona Chiropractic Wellness Center will be closed every 2nd and 4th Saturday of each month.
Welcome to Transcona Chiropractic
The mission of Transcona Chiropractic is to get results for our patients. We are committed to giving our patients the highest standard of chiropractic care. Through our clinic we wish to educate and inspire the public to take responsibility for there own health and well being by creating an atmosphere where our patients can thrive for better health.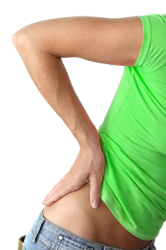 To the best of our ability we promise to:
» Provide the best adjustments and therapies for all of our patients
» We promise to treat each patient with respect and dignity
» Get results for our patients
» Help our older patients live a full and active life
» Have patient waiting times no more than 5 min
» Have patient treatment times held to 5 min or less
» Help get the patient the help that they need whether it be a chiropractor or another health practitioner
» Create a friendly, caring atmosphere for our patients
» Educate our patients on their health and well being
» Help our patients empower themselves to live healthy
About Chiropractic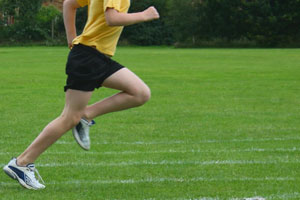 For the person with back pain, neck pain, headaches or other spinal pain, their Doctor of Chiropractic is the person who helps them get back to a productive work life.
For the athlete with an injury, his Chiropractor helps to restore function and eliminate the pain in his foot, knee, elbow or shoulder. He helps the piano player regain better function in her hand, and play wonderful music again.
For the person with a car accident or workplace injury, their Doctor of Chiropractic works directly with Manitoba Public (MPI) and Workers Compensation Board (WCB) to overcome their injuries and get back to living a pain free life.
For many people, their Doctor of Chiropractic is a primary health care provider, helping keep the entire body functioning at its best, offering advice on nutrition and exercise and to prevent unforeseen problems from developing into bigger health challenges.
People of all ages and walks of life benefit from chiropractic care. No matter how you spend your days, chiropractic care can help you achieve optimal health.
The care provided by a Doctor of Chiropractic is personalized to fit each persons unique requirements. From newborns, to seniors, no matter your physical or mental condition, chiropractic care is a unique health care discipline focusing on the whole person. Doctors of Chiropractic work with the inborn healing ability of individuals to safely restore their health without drugs or surgery.
The only person, who can tell you if chiropractic care is right for you, is a licensed Doctor of Chiropractic.
What are you waiting for? Take a step in the right directionand see if Chiropractic can help, as it has helped hundreds of thousands of Canadians, just like you!
Meet Dr. Duggal
Dr. Harpal Singh Duggal was born and raised in the East Kildonan area. He attended the University of Manitoba where he received his B.Sc in Analytical Chemistry. Dr. Duggal had many friends who were successful chiropractors and had pondered the idea for quite sometime. He had been treated by a chiropractor while in high school for a back injury and was impressed with the results. His initial passion however was forensic chemistry. However the demand for forensic scientists was low after graduation. Chiropractic was the next obvious choice in terms of a profession. The wellness aspect of chiropractic integrated with Dr. Duggals life time personal philosophy of natural health. Being an athlete all throughout his academic life, Dr. Duggal always strived to stay healthy through exercise and nutrition. Soon after his decision to pursue a career as a chiropractor, Dr. Duggal attended Life Chiropractic College West in Hayward, California. There he studied under world renowned chiropractors for 4 years where he perfected his craft and became an exceptional chiropractic practitioner. Soon after graduation, Dr. Duggal returned to his home in Winnipeg where he wanted to open up his own clinic and give back to the community through his services and experience; thus the creation of "Transcona Chiropractic Wellness Centre".
New Patient Info
At Transcona Chiropractic there is no waiting list for new patients. We offer same day appointments. We also welcome walk-in patients. In order to save you time in your busy life, we have made the initial new patient intake forms available on our website. Please download these forms; print them up and fill them out prior to your first visit to our office. Although this is not a requirement, but it will help speed up the process and keep your visit time as low as possible.
The initial visit consists of an in depth review of your medical history, a physical examination and x-rays if necessary. Although treatment does not usually begin on the first visit, there are exceptions. If the condition is severe enough, the patient will be treated on the same day as the initial visit.
Please have your Manitoba health card with you at your first visit. Payment is expected after each visit. A post-payment plan is encouraged in our clinic. Post-payment requires that we have your credit card information on file as well as your authorization to bill for services on the 15th and 30th of every month during your care. This allows the patient to avoid paying after every visit and again allows the patient to save time.

New Patient Signup Form
Chiropractic Health Care Coverage
No referral is required to visit a chiropractor. Manitobans have the right to choose a chiropractor without referral from a family physician.
I. Manitoba Health (MHSC)
Manitoba Health provides partial coverage for the cost of chiropractic services. In particular it covers the costs for the chiropractic adjustment only. This coverage does not include the examination, re-examination, x-rays, consultation, general information on exercises or nutrition, or modalities used to support the chiropractic adjustment. As of April 1, 2018 the provincial government covers the chiropractic adjustment in the amount of $10, for a maximum of 7 visits per calendar year per patient.
II. Private and Group Insurance
Private insurance company policies have different levels of chiropractic benefits that may require pre-authorization or may provide coverage based on a percentage of costs. These policy benefits need to be investigated by the policyholder. Some insurance companies will allow the chiropractor to bill direct for most chiropractic services. If you are purchasing extended or private health insurance plans for you and your family, be sure all your health needs are covered.
III. Manitoba Public Insurance (MPI)
In Manitoba, chiropractic care is fully covered for individuals injured in a motor vehicle collision. Where possible, persons injured in motor vehicle accident should consult a chiropractor within 24 hours of the collision. Early diagnosis and treatment of the neck, back, headaches, extremities, or jaw symptoms can lead to quicker recovery. Individuals may report a claim by phoning the MPI Bodily Injury Claim Centre at (204) 985-7000 to receive a Bodily Injury Claim Number. Inform the MPI service representative that you are seeing a chiropractor for care.
IV. Workers Compensation Board (WCB)
The Workers Compensation Act gives the workers of Manitoba the right to choose chiropractic care for injuries that are incurred while on the job. There is full coverage for the chiropractic examination, x-rays, treatment, authorized supportive devices and required reporting by the healthcare provider. Claims may be reported to the WCB CompLink Claims Centre at (204) 954-4100 or 1-800- 362-3340. Inform the representative that you are seeking chiropractic care.
V. Social Assistance
Recipients of Manitoba Social Services have access to extended coverage once M.H.S.C. coverage of 7 visits in one calendar year have been exhausted. Pre- authorization is required for all chiropractic services, prescription supports and appliances.
VI. Department of Veterans Affairs (D.V.A.)
No referral is required for qualified veterans to obtain chiropractic care. The chiropractors office will assist in verifying the level of coverage available.
VII. Royal Canadian Mounted Police (R.C.M.P.)
RCMP employees are fully covered for chiropractic care.
VIII. First Nations and Inuit Peoples
There is no provincial funding for chiropractic care in Manitoba for First Nations and Inuit Peoples.
Frequently Asked Questions
How much will care cost?
Our fees are on par with the surrounding chiropractors in the area.
What should I expect on my first visit?
You will be asked to complete some paperwork that provides basic information about yourself and your reason for contacting us. A consultation with the chiropractor will give you the chance to discuss your concerns and get to know one another. If the chiropractor feels you will benefit from chiropractic care, a thorough health history and examination of your spine and nervous system will be performed. The doctor will check your reflexes, have you turn and bend, and perform other chiropractic, physical, and orthopedic tests. You will be advised if diagnostic images are required to complete your examination. The doctor may take additional time to study the results in order to prepare a report of findings. If it is determined that yours is not a chiropractic problem, the proper referral will be made. If the doctor feels that chiropractic will help your condition; a diagnosis will be rendered and a care plan of specific chiropractic adjustments will be recommended.
How long will I have to go?
Chiropractors provide three main types of care.
1. Short term Relief care for a specific problem. (Recommend a minimum of 12 visits)
2. Long term Corrective care to undo years of damage. (Recommend a minimum of 40 visits)
3. Lifetime Wellness care to support healing and detect new problems before they become serious. Once you experience the benefits of regular chiropractic care the decision to continue becomes obvious.
Do I need a referral to see a chiropractor?
No, Chiropractors are considered primary contact doctors. No referral from a medical doctor is necessary.
Do you accept 3rd party insurance?
We can bill Blue Cross directly. In the case where we cannot direct bill, we give the patient a detailed receipt, which insurance companies accept. Manitoba Public Insurance and Workers Compensation Board cover the cost of your care 100%.
What conditions can chiropractic help with?
Headaches, spinal pain, extremity pain, numbness, thoracic outlet syndrome, Posture problems, back pain, neck pain, Sciatica, to name a few.
Is Chiropractic painful?
Pain is the main concern of most patients. Some patients are not able to willing to undergo spinal manipulation by hand. For those patients there are alternative techniques present. Drop table is a technique which uses drop segments in the adjusting table. These segments drop as pressure is applied by the chiropractor on the patient. The result is the adjustment of the segment using gravity to assist in delivering the force. There is no sound or audible heard in this type of adjustment. Another alternative is known as SLI which stands for spring loaded instrument. This instrument is used to deliver the adjustment rather than the hands of the practitioner. The instrument is able to deliver a thrust at speeds which a human being cannot. Thus, speed is used rather than force to move the bone. This technique also does not give off an audible or sound when the adjustment is made.
What is that cracking sound made during an adjustment?
Lubricating fluids separate the bones of each spinal joint. Some adjusting methods can produce a sound when the gas and fluids in the joint shift. Its much like opening a bottle of champagne or removing a suction cup. The sound is interesting, but it isnt a guide to the quality or value of the adjustment, nor does it cause the patient any pain. Can patients with Osteoporosis get chiropractic care? Of course. When developing a care plan, your chiropractic doctor considers the unique circumstances of each patient. There are many ways to adjust the spine. The method selected will be best suited to your age, size and condition.
Can I have chiropractic care after back surgery?
Yes. Rest assured that your chiropractic doctor will avoid the surgically modified areas of your spine. Surgery often causes instability above or below the involved level. These areas will be the focus of your chiropractic care.
Why do newborns get adjusted?
Even todays natural childbirth methods can affect an infants spine. Preliminary studies suggested that colic, unusual crying; poor appetite, ear infections or erratic sleeping habits can be signs of spinal distress. Pediatric adjustments are gentle. Knowing exactly where to adjust, the doctor applies no more pressure than youd use to test the ripeness of a tomato.
Can I adjust myself?
No. Some people can make their joints pop, but thats not an adjustment! Worse, damage can occur by mobilizing a joint with weakened muscles and ligaments. Adjustments are specific and take years to master. Even your chiropractic doctor must consult a colleague to benefit from chiropractic care.
Will adjustments make my bones move too much?
No. Only the spinal joints that are locked up receive adjustments. This allows weakened muscles and ligaments to stabilize and heal.
How do you get a subluxation?
There are three basic causes of subluxations. Physical causes could include slips and falls, accidents, repetitive motions and improper lifting. Emotions such as grief, anger and fear can cause subluxations. Chemical causes could include alcohol, drugs, pollution and poor diet.
How do I know if I have a Subluxation?
You can have subluxations and not even know it. Like the early stages of tooth decay or cancer, subluxations can be present before warning signs appear. Untreated subluxations can result in spinal degeneration over time which can manifest as chronic back pain and neck pain. The results of a thorough examination can show the location and severity of subluxations you may have.
Do I have a slipped disc?
Technically, a disc cannot slip. The disc is a pad of cartilage-like material in between spinal bones. Discs are shock absorbers for the spine. A soft jellylike centre is contained by outer layers of fibrous tissue. Healthy discs help allow normal turning and bending. Because of the way each disc is attached above and below the vertebrae, a disc cannot slip. However, trauma or injury can cause a disc to tear, bulge, herniated, or worse, rupture. This can be very painful as the soft centre of the disc leaks, putting pressure on nerve roots and the spinal cord. Disc related health problems, in most cases, respond well to chiropractic. Although results cannot be guaranteed, many patients have avoided needless surgery by choosing chiropractic.
Do I have a pinched nerve?
Many patients go to see a chiropractor because they think they have a pinched nerve. Because of the design of the spine, abnormal spinal function caused from physical trauma, emotional tensions, or chemical toxins can affect the delicate tissue of the spinal cord and nerve roots. Only 10-15% of problems are related to direct pressure on the nerve. More frequently, nerves are irritated. This is caused when nerve tissue is rubbed, scraped or stretched by a loss of spinal curve or irritated spinal joints.
How safe is a neck adjustment?
There is a rare risk of stroke or stroke-like symptoms associated with adjustment of the neck. The most recent research published in 2001 in the Canadian Medical Association Journal puts the risk at one in 5.85 million adjustments. Reports on the subject over the past 40 years present a range of estimates based on different research methodologies, however, all of the published studies to date agree that the risk is extremely low. Overall, a ratio of one to two cases per million neck adjustments represents a conservative and generally recognized estimate. That is less than your risk of getting struck by lightning or of dying while skiing or playing soccer. Most chiropractors do not have a single case of a patient experiencing serious adverse effects during their entire professional lives.
Place Holder Page
Content coming soon.
Our Address
1783 Plessis Rd, Unit 7

Winnipeg, Manitoba

R3W-1N3

Phone: (204)777-WELL (9355)

Fax: (204)777-9356
Map